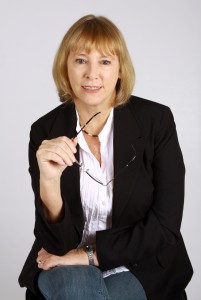 Alison Lowry has worked professionally in book publishing for over 30 years and has been a reader all her life. She began her career with Oxford University Press in Cape Town before relocating to Johannesburg in the late 1970s where she worked with academic books for Macmillan Publishers. When Jonathan Ball set up Jonathan Ball Publishers, she joined him as an editor and, as the company grew, became editorial director and took on responsibility for the management and expansion of the South African list. In 1986, together with her late husband, Howard Dalton, she set up her own publishing company, Lowry Publishers. They published, among other authors and titles, Damon Galgut's Small Circle of Beings, a range of books on herbs by Margaret Roberts, and reissued Eve Palmer's South African classic The Plains of Camdeboo. After selling the company in 1989, Alison moved to Penguin Books South Africa in the position of publisher. Her brief was to establish and grow a South African list. Over the following 22 years Penguin gained an enviable reputation both at home and abroad for its strong local publishing. Alison left the company in 2012, after serving as the company's Chief Executive Officer for ten of those years and in that period seeing Penguin grow steadily and thrive robustly.
Among the authors and books published under the Penguin imprint during her career were John van de Ruit's bestselling Spud series, Damon Galgut's two Booker Prize shortlisted titles The Good Doctor and In a Strange Room, and Marguerite Poland's novels Shades, Iron Love, and Recessional for Grace, as well as her 2012 memoir, Taken Captive By Birds, illustrated by pencil artist Craig Ivor. Some of the internationally acclaimed South African authors she acquired for the fiction list were Ceridwen Dovey, whose debut novel Blood Kin won the Sunday Times Award in 2008, one of The Paris Review's Plimpton Prize for Fiction winners, Alistair Morgan (Sleeper's Wake and The Land Within), Shubnum Khan (Onion Tears), Ellen Banda-Aaku (Patchwork – winner of the Penguin Prize for African Writing), Anthony Schneider (A Quiet Kind of Courage), Nadia Davids (The Blessing) and Shaun Johnson, whose book The Native Commissioner won both the Commonwealth Writers' Prize (Africa) and the M-Net Literary Award in 2007, and was widely used as a school setwork.
Works of non-fiction included Martinique Stilwell's bittersweet and powerful sailing memoir Thinking Up a Hurricane, Mamphela Ramphele's Conversations With My Sons and Daughters, Jenny Crwys-Williams' Penguin Book of South African Quotations and In the Words of Nelson Mandela, Greg Mills' Why Africa is Poor, Ann Bernstein's The Case for Business in Developing Economies, Reuel Khoza's Attuned Leadership, and Morgan Tsvangirai's autobiography At The Deep End.
Alison also established the South African Penguin Modern Classics list, bringing back into print many South African writers whose works were banned during the apartheid era and reissuing the books of others that had long been out of print. She set up the Penguin Prize for African Literature in 2010, and began publishing a range of paperbacks, the Penguin African Writers series, by writers drawn from different countries on the continent. The series was endorsed and supported by Chinua Achebe.